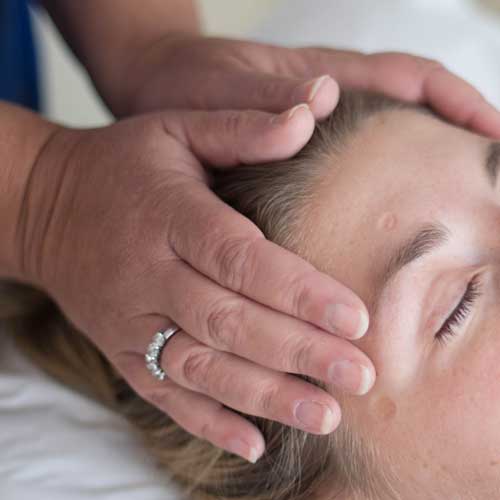 Reiki
Session Duration: 45-60 mins
£60.00
In a session, Linda will be guided as to what therapy or therapies would be needed to help with the issue in hand.
Reiki
Linda practises Reiki from the Barn Centre, a non-invasive form of treatment that originated in Japan to promote relaxation, stress reduction and bodily healing. Linda studied Reiki with Dr. John Veltheim to complete her Levels 1 & 2 certifications in 1994, eventually becoming a Reiki Master after training with Hayley Pearson in 2015.
Usually, the process – involving the gentle, targeted laying on of hands around various positions on the patient's body – forms a small part of a combination of therapies. Linda uses Reiki intuitively and is guided as to where the hands need to go.
Recipients of Reiki treatment often report that it feels wonderful, contributing to an increased feeling of wellbeing. Some patients have been known to fall asleep during the process. It has been shown to provide other benefits in many cases: improving sleeping patterns, relieving aches and pains, mitigating arthritic symptoms and even helping to deal with mental or emotional problems. While most people report a feeling of peacefulness, Reiki can also stir up emotions or healing reactions such as headache or flu-like symptoms during the process. However, any discomfort should not last long.
Linda also offers Reiki attunement from the Barn Centre, so you can learn and practise this method of healing yourself.